Lounge
The lounge is our biggest capacity room and is filled with comfy couches, tables, and coffee shop vibes. This space has been host to all sorts of events including board game nights, beekeeping classes, K-Pop dance parties, and programs with Edúcate Ya including vaccine clinics and public health trainings. It's also home to our Community Awareness Board, which is one of our Collective Decision-Making tools.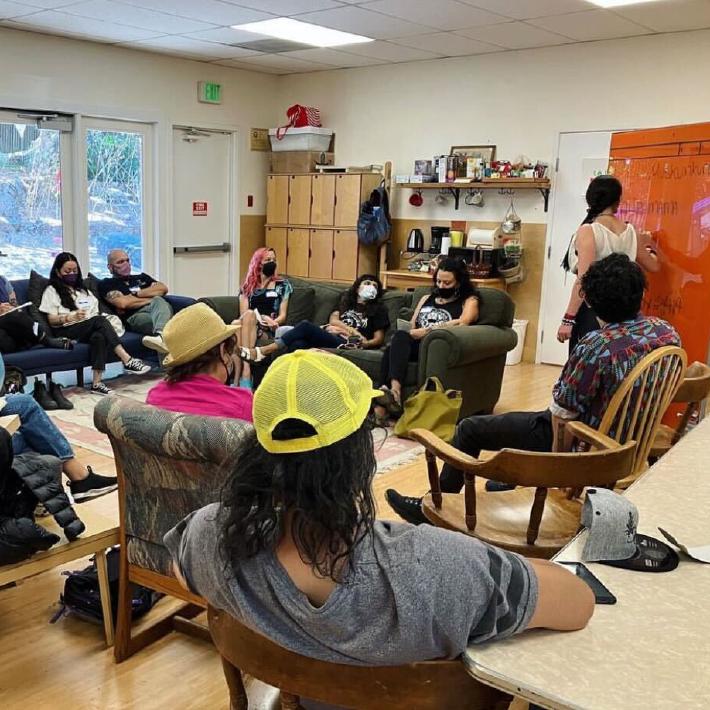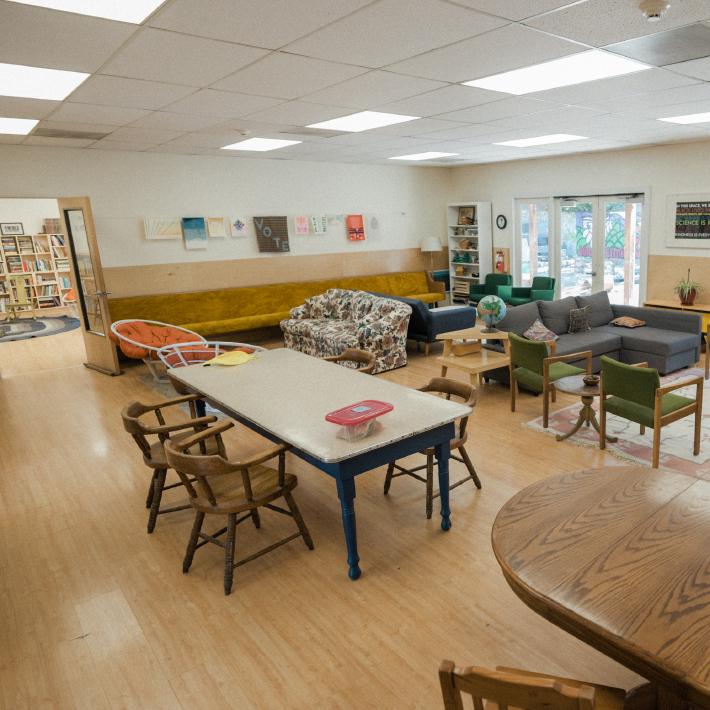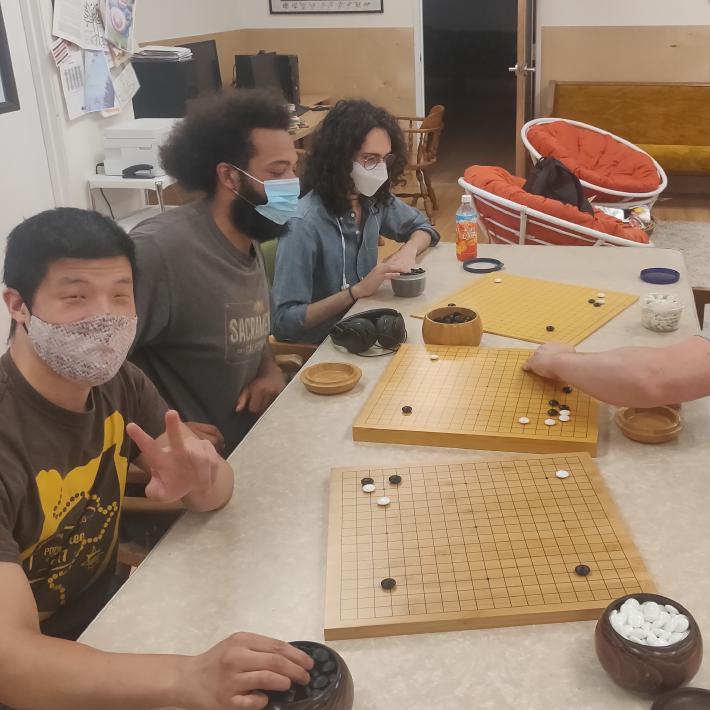 Community Kitchen
The Community Kitchen space at Alder Commons is a community space that is available for Members to reserve for their own use, for outside community members to reserve as part of an event rental, and for hosting a variety of open-to-the-public cooking and herbalism classes. The Kitchen supports over a dozen food and herbalism businesses including many of our Organizational Members like Blackstreet Bakery, Chaiwallah PDX, Atabey Medicine, and Equitable Giving Circle.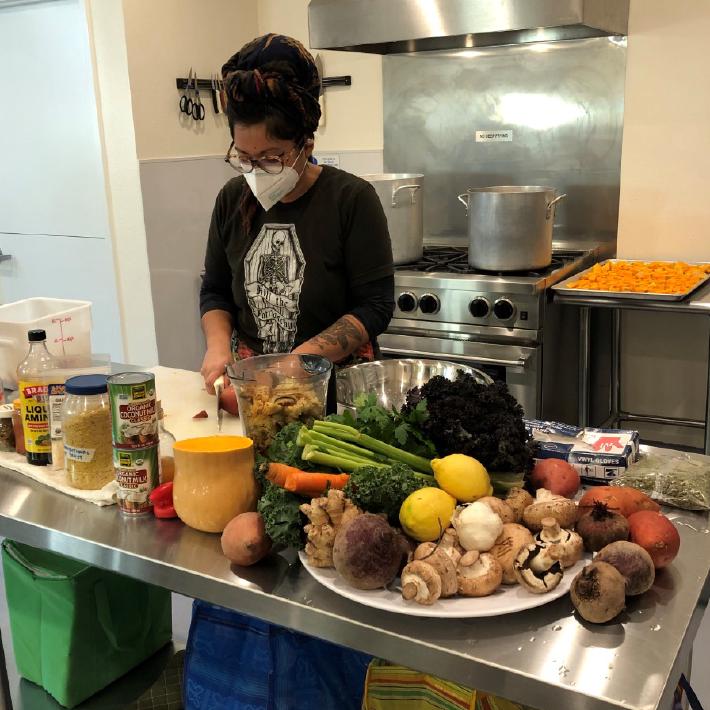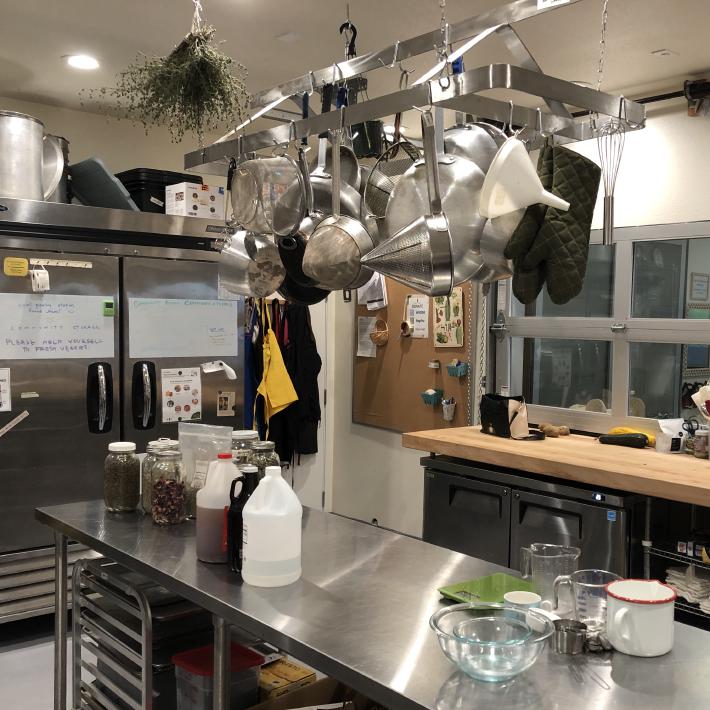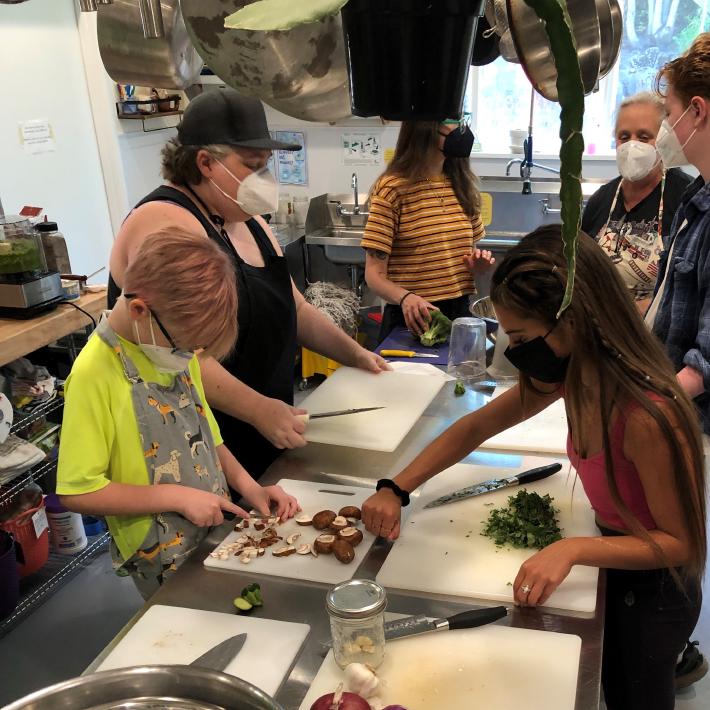 Playroom
Each space at Alder Commons is activity-based, not age-based, which includes our playroom; you'll find people of all ages making creative messes, riding the scooter-bike, and practicing instruments. It's home to lots of loose parts, art supplies, and a custom bouldering wall that we built! This room has hosted events that include bike repair clinics, letter-writing to incarcerated people, Astronomy Club, and a weekly Aztec dance group run by one of our Organizational Members, Atlachinollinkan.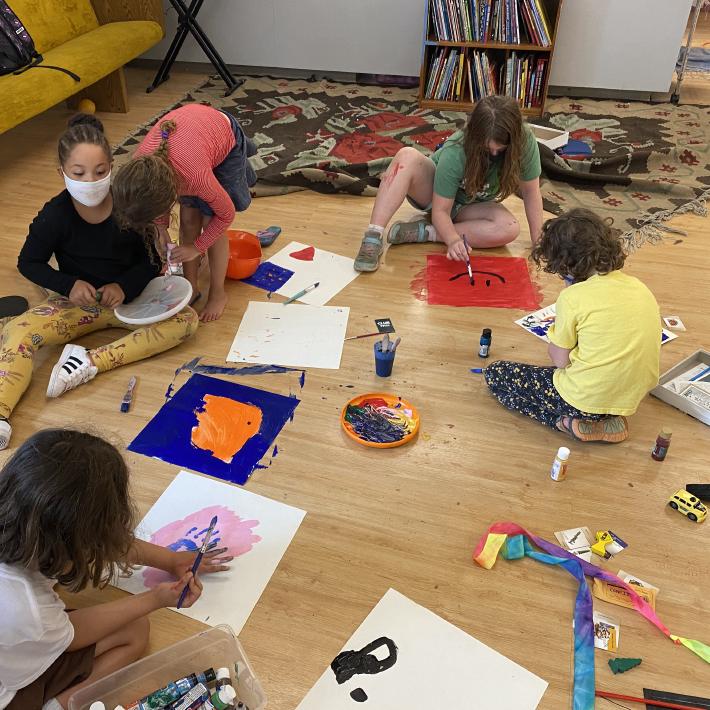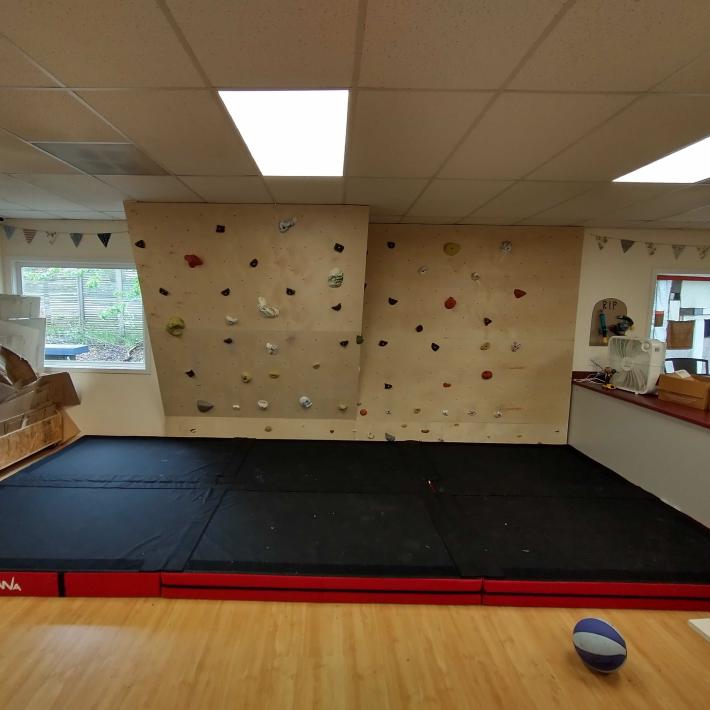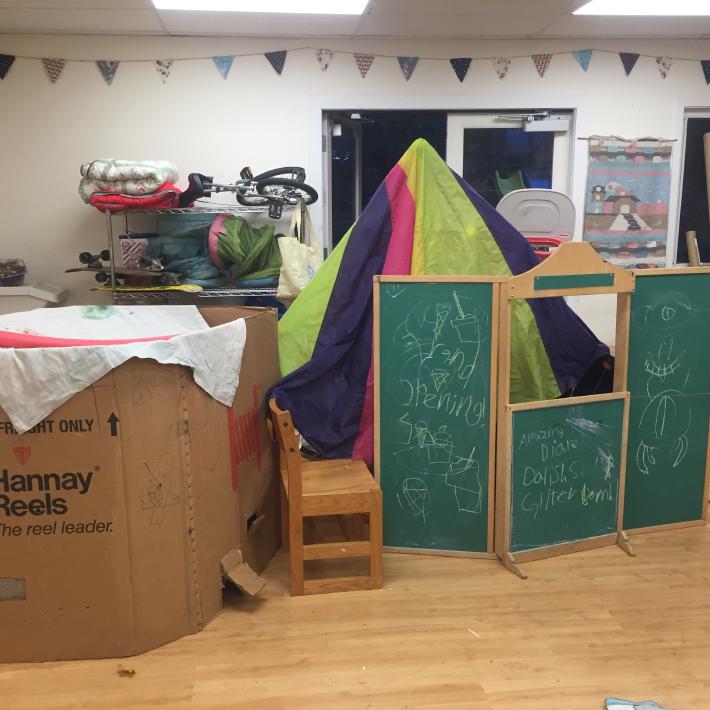 Woodshop
The Woodshop here at Alder Commons is a resource for both our Members and the community in general. It is a full professional woodworking studio & makerspace with all of the basic hand tools and power tools, including a SawStop table saw. If you have something that you need to build, fix, or tinker with, we have the tools and expertise to help you make whatever you're dreaming of!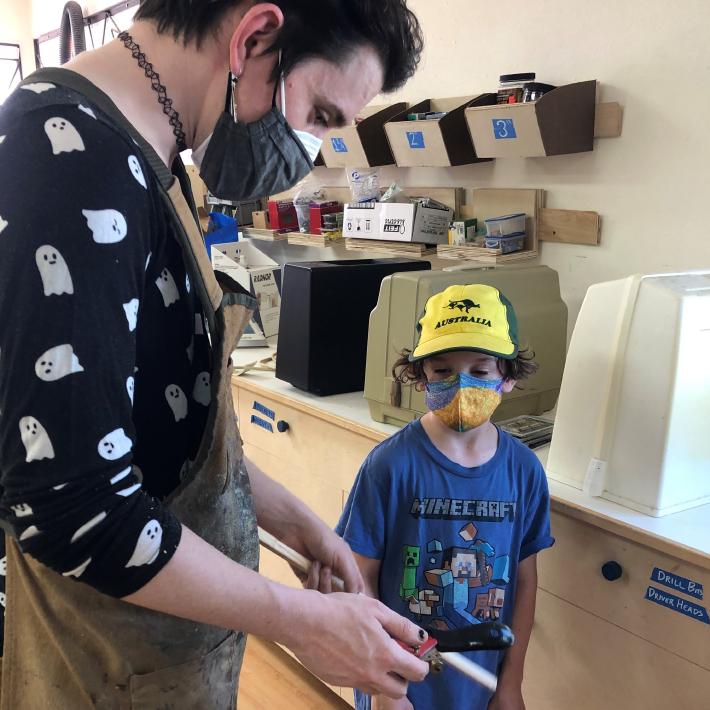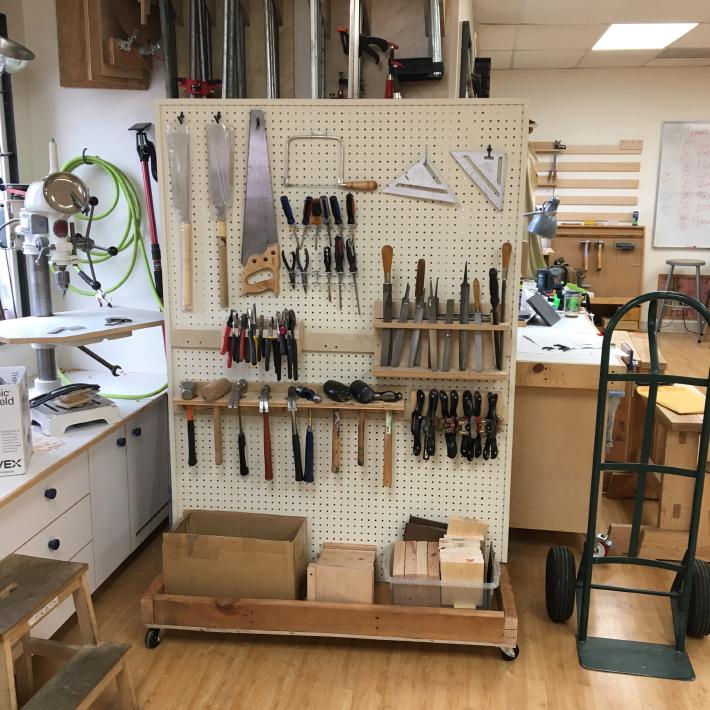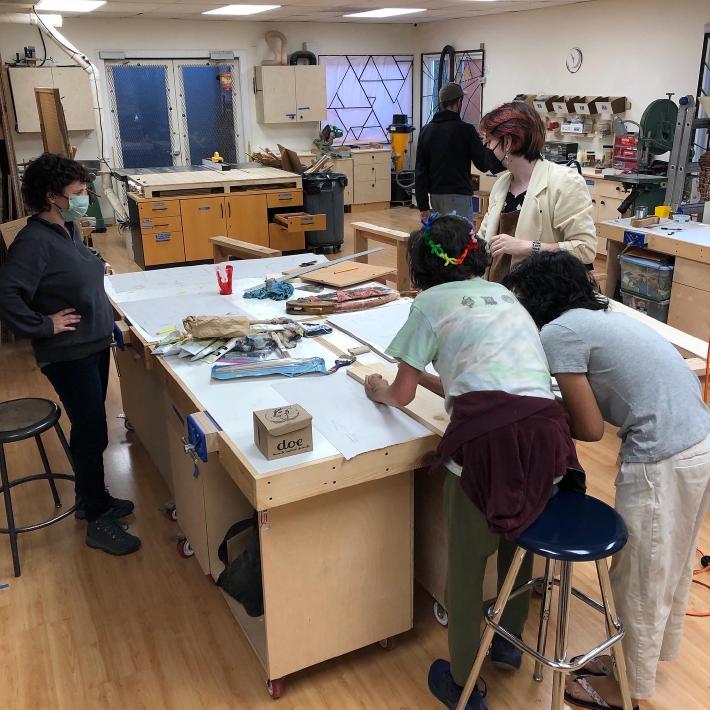 Meeting Room
The meeting room is a small office space that Members can use and reserve for a private conversation, book club, Magic the Gathering session, or meeting. It is also home to some extra office supplies, event space supplies, a TV, and a large whiteboard.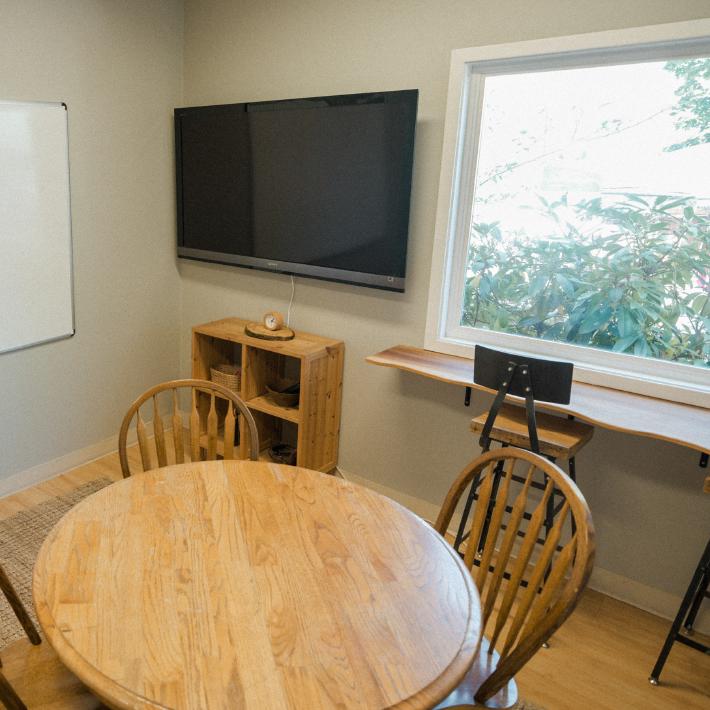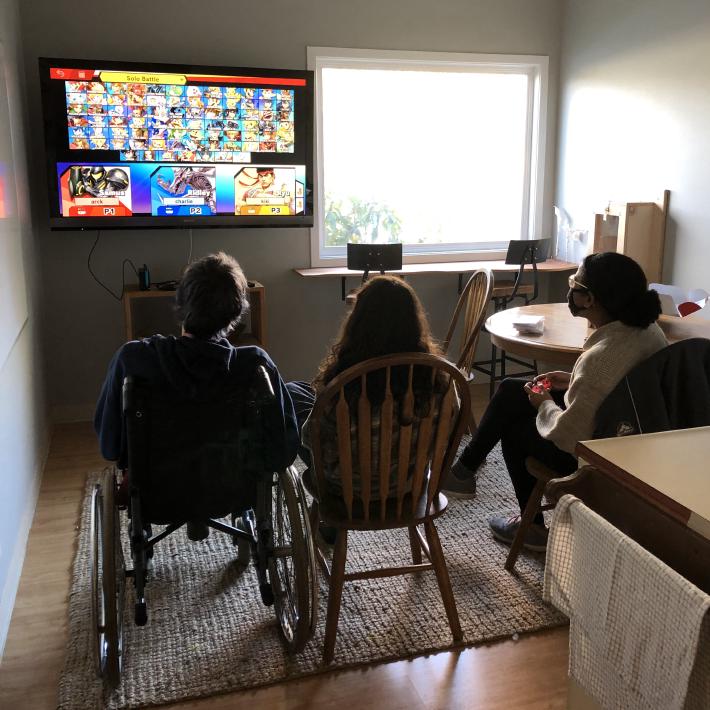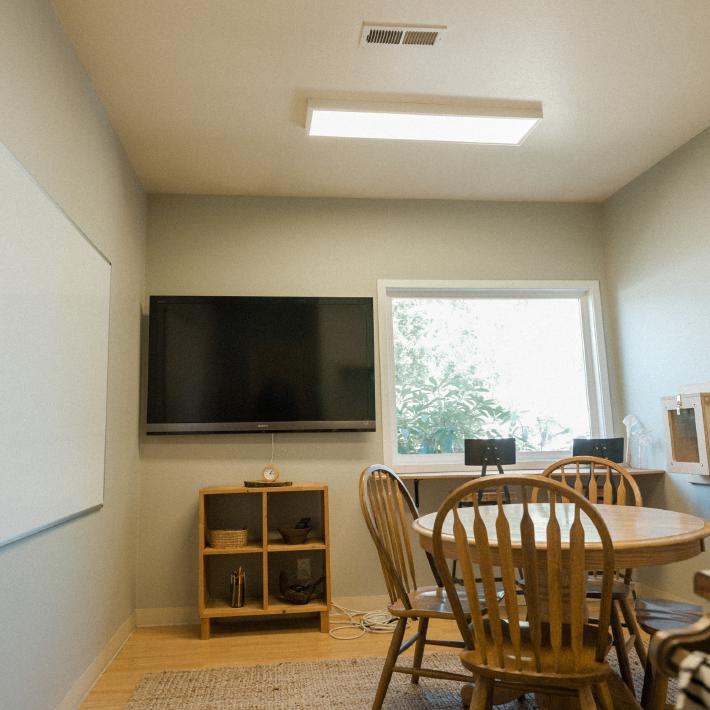 Library
The library is our designated quiet space, especially for folx with sensory sensitivities. However, it can be reserved to host book circles, support groups, and game nights (keeping in mind that our maximum capacity in the space is 15). Our collection of over 2,600 books can all be checked out by Members. Fun facts: many of our shelves had been built in the woodshop and most of our books are either donated or have been purchased from the only Black-owned bookstore in Portland, Third Eye Books! The library space was made possible in part by the Pacific Power Foundation.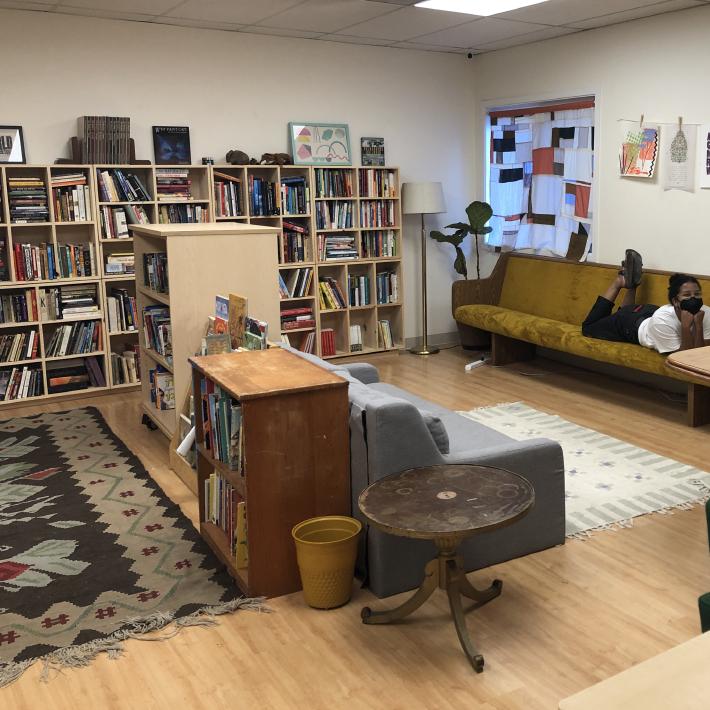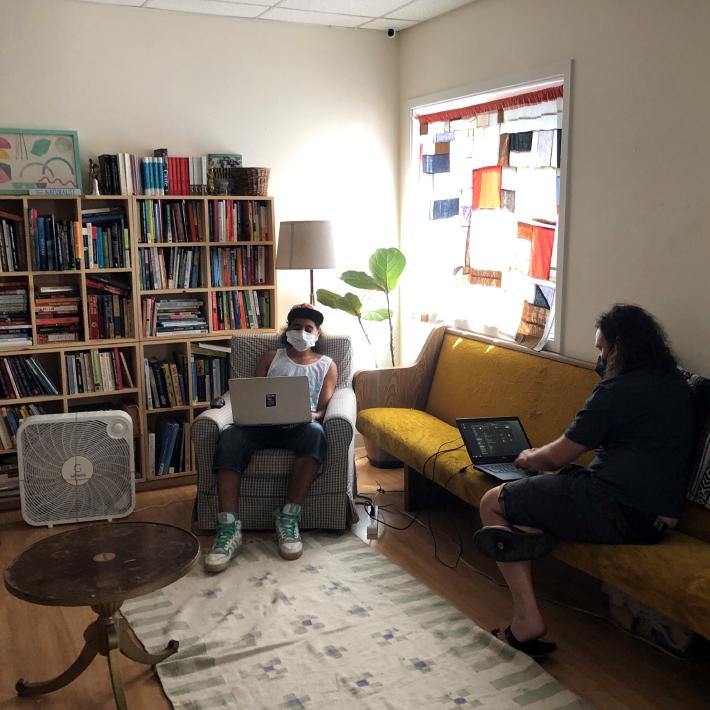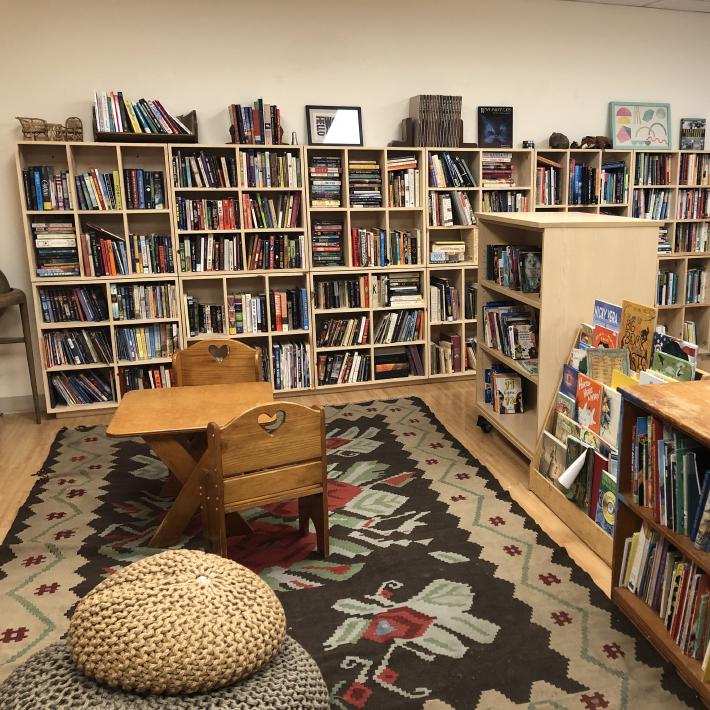 Coworking
The Coworking room is home to several available desks that Members can use for quiet-ish desk work. This may include a 12-year old working on a comic or a 55-year-old working on their computer. A lot of folx use this room as an office alternative while the young people in their family play and explore in other areas of the building. One of our Members has a reserved corner in this room, using it to work on screen-printing projects with the Mayan community in the Cully neighborhood.
The coworking space is also home to another Organizational Member, Portland Books to Prisoners (PB2P). They receive letters from incarcerated people requesting reading material, and every Tuesday they host a volunteer event where they read the letters, pull relevant books off their shelves (made here in our Woodshop!), package them up, and mail them off. You can sign up to volunteer with PB2P through Hands-On Portland.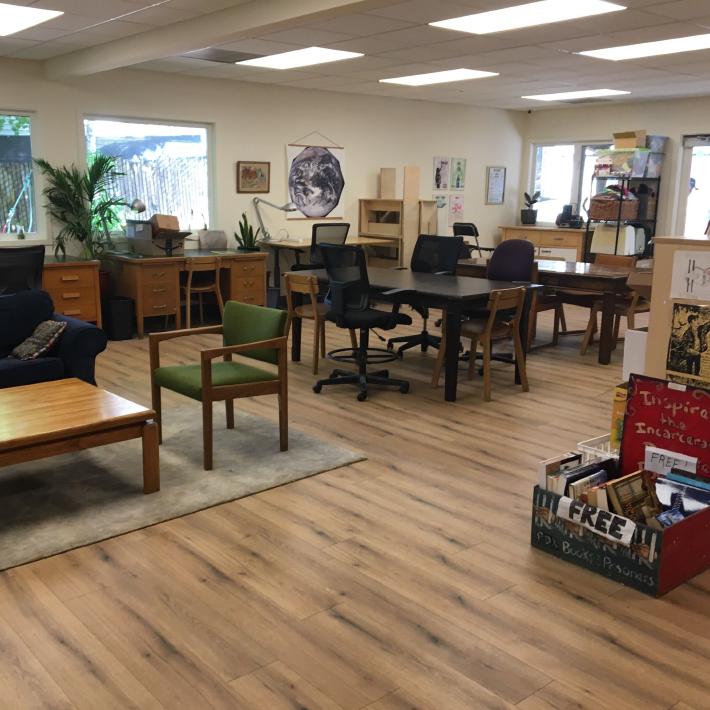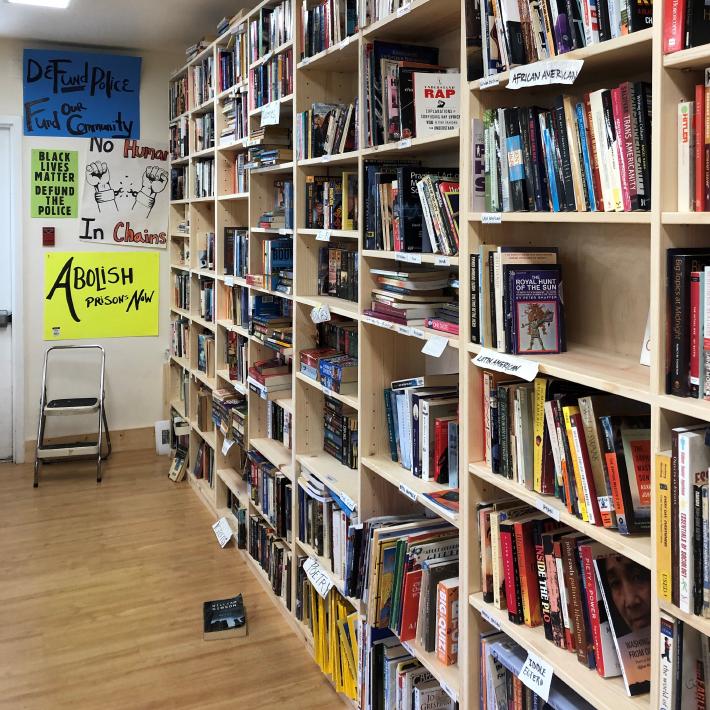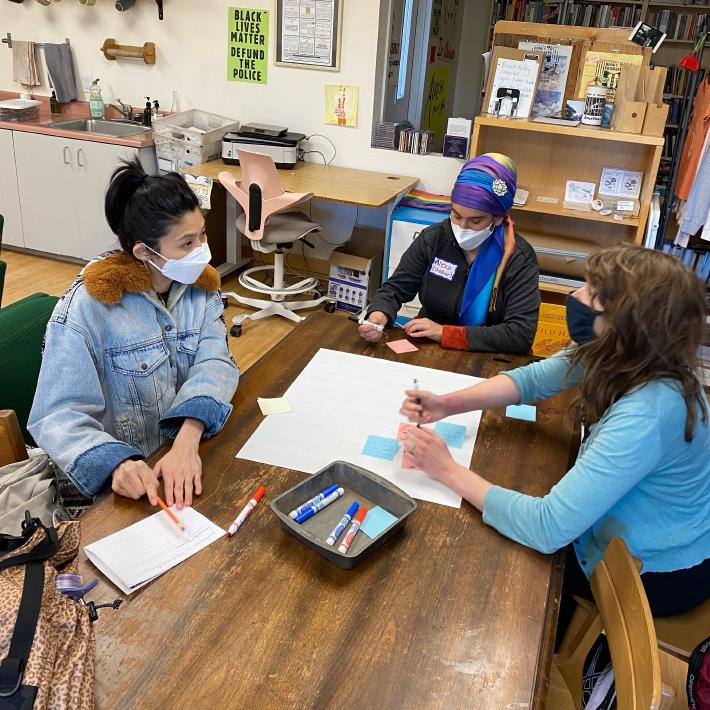 Backyard
The backyard at Alder Commons has hosted all sorts of events including documentary screenings, pop-up markets, clothing swaps, concerts, pumpkin smashing, apple cider pressing, and neighborhood meetings. It is a loose-parts playground, which means that one piece of cardboard over the course of a day can be used as the roof of a fort, a shield to fight aliens, and a sail for a ship. It's a big beautiful mess, which we love, but can also be quickly cleaned up and used as an outdoor event space.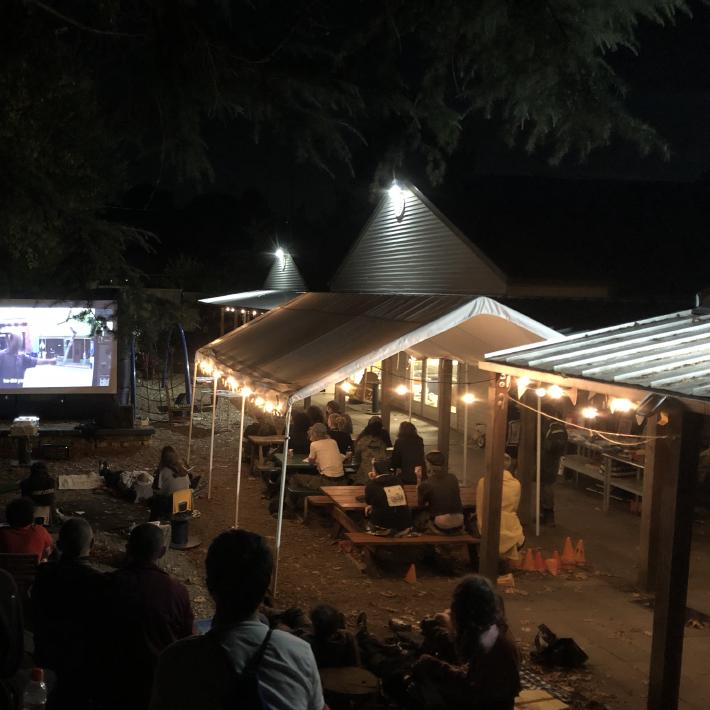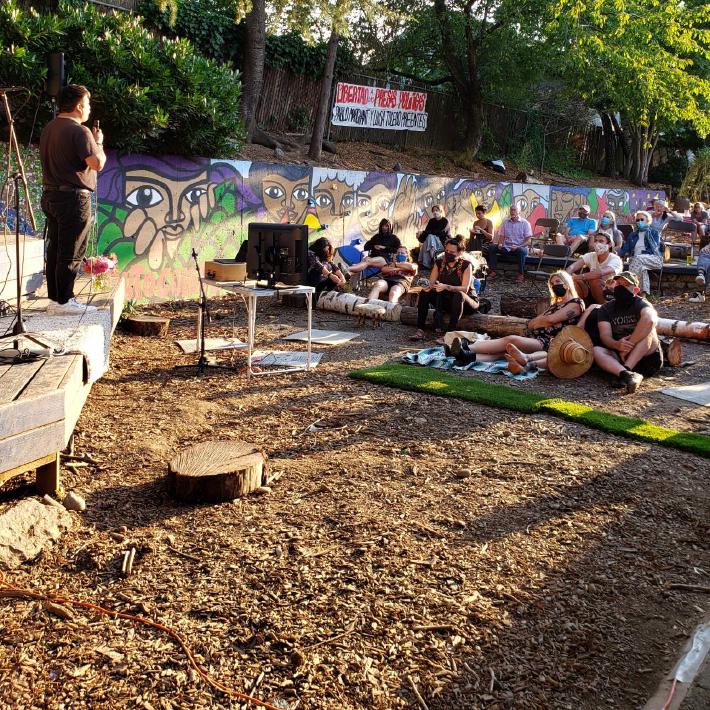 Parking Lot
In addition to being used for daily parking, our parking lot has hosted pop-up markets, bouncey houses, CSA pickups, and of course is home to the amazing Lonchería los Mayas Yucatecan food truck. We also have plans to install a covered bike rack, hopefully coming soon!