Esta página no está disponible en español, si necesita más información por favor marque al (503) 893-9366 y con gusto le atenderemos.
---
The woodshop here at Alder Commons is a resource for both our Members and the community in general. Our Woodshop Manager, Nathalie FitzSimons, is always working to keep the woodshop useful for building, repairing, and innovating the things that you want to make… let us know your thoughts!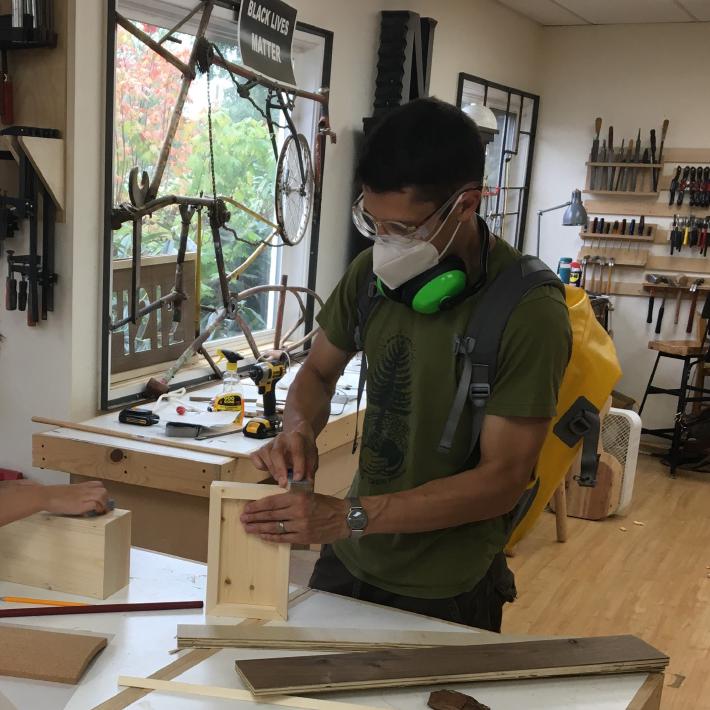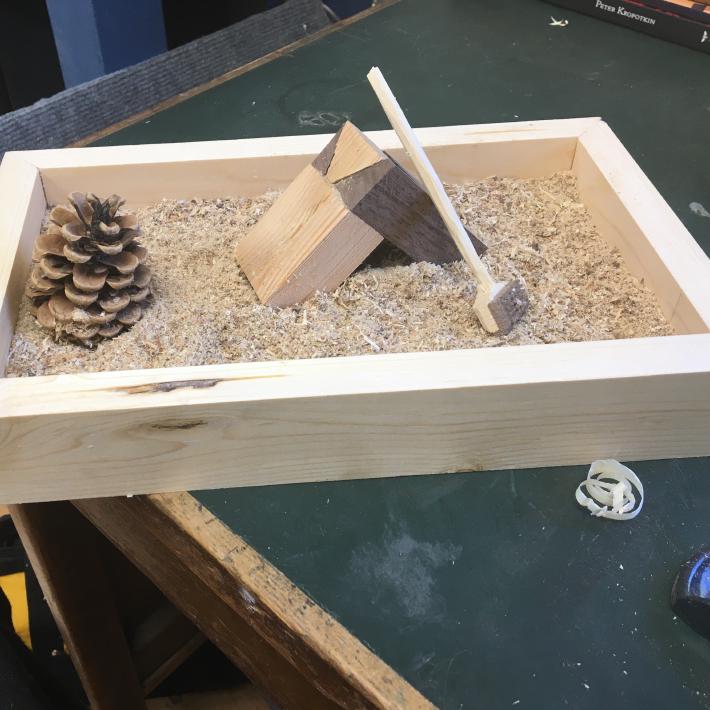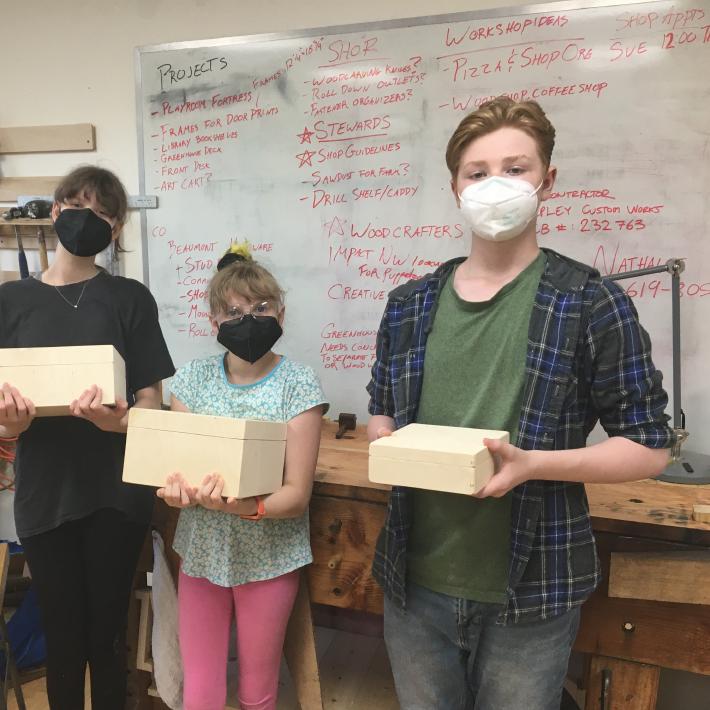 Programs in the Woodshop
Some of our Members join our Shop Stewards for Open Hours to learn the safe use of the tools and work on projects of their own. This is also a space where we host open-to-the-public woodworking & art classes, as well as events with our partner organizations such as a woodworking repair station during Repair Cafes with Repair PDX.
Upcoming Programs
Member Shop Hours
Do you want to build things, but you were raised in a culture that encourages you to buy things and throw them away, rather than building & fixing things? Do you have an idea for something to build, but less knowledge of tools? Members can join Nathalie during open hours in the woodshop on weekday afternoons and/or make an appointment with her to learn hand tools, build projects, or just chat about art.
Member Shop Steward Program
Are you tired of building things out of a tiny corner of your apartment? Would it be nice to have access to specialized tools like a router table, bandsaw, or drill press? Do you want to build things in the Alder Commons Shop on evenings or weekends?
By getting certified as a Shop Steward, Members can:
Access and use the shop during our building hours: 7am to Midnight
Reserve the woodshop for your own project time
Store in-progress projects (on a case-by-case basis)
Teach your own classes out of our woodshop during our public hours: weekdays after 5:00pm and on weekends
If this sounds useful and/or fun to you, please email Nathalie to start getting shop certified! If you're already shop certified, let us know about a class you'd like to facilitate!
Safety
If you plan on using the shop, please wear closed-toe shoes and clothing that you can move in/you don't mind getting covered in sawdust. Since everything in the shop has the potential to hurt you, failure to respect the tools, your peers, or yourself will result in Staff asking you to leave the shop space.
Everyone using the shop will also be asked to read and sign our Waiver of Liability.
Tools
We've got a wide variety of hand and power tools that we can teach you how to use!
Power Tools
Dust collection * Table Saw * Chop Saw * Band saw * Planer * Jointer * Drill press * Router table * Jig saw * 3D Printer * Bench grinder * Cordless drills and impact driver * Heat gun * Trim router * Belt and orbital sanders * Air compressor * Pneumatic stapler & brad nailer
Hand Tools & misc
Hammers * Screwdrivers * Hand saws * Files * Rasps * Socket sets and allen keys * Drill bits * Stud finder * Hand planes * Draw knives * Extension cords * Pipe clamps and quick clamps * Glue * Wood finishes/stains * Caulking gun/caulk