The kitchen space at Alder Commons is a community space that is available for Members to reserve for their own use, for outside community members to reserve as part of an event rental, and for hosting a variety of open-to-the-public cooking and herbalism classes.
Classes
All kitchen programs are community-based, and run by those interested in hosting a program, or requested by someone interested in learning more about a certain topic. Our cooking and herbalism classes have included:
Spice up your life: a joyful cooking series
BIPOC Meal Share
Medicine Making Gatherings
Mighty Nourishing Soups
If you're interested in hosting a workshop or class in the Alder Commons kitchen, please let us know!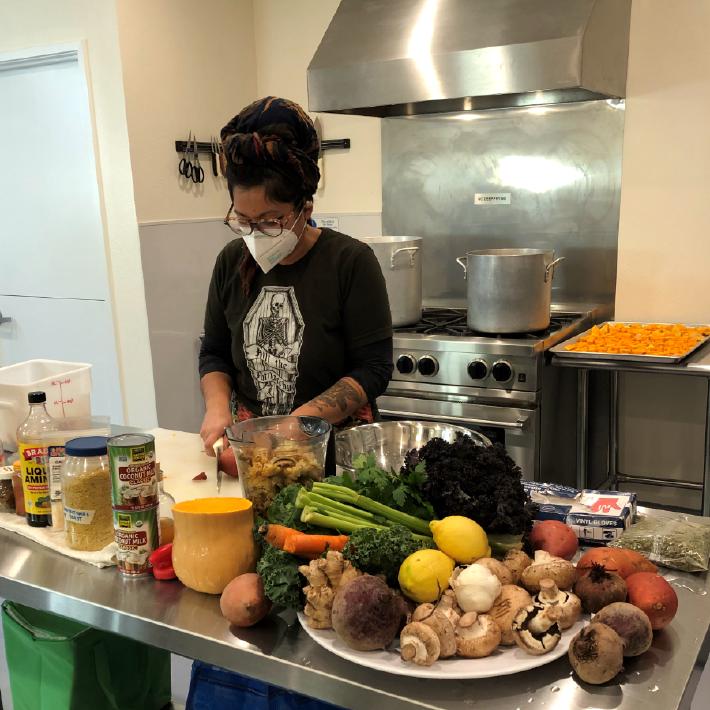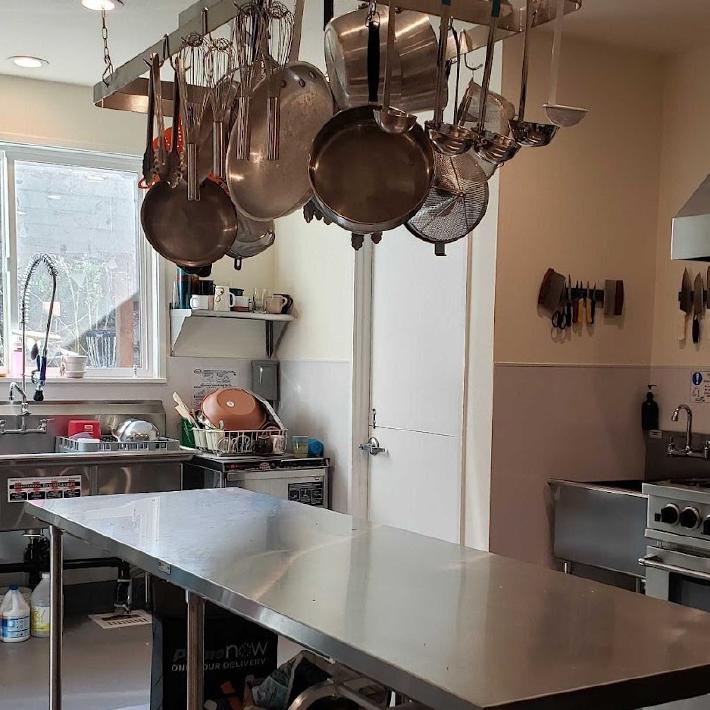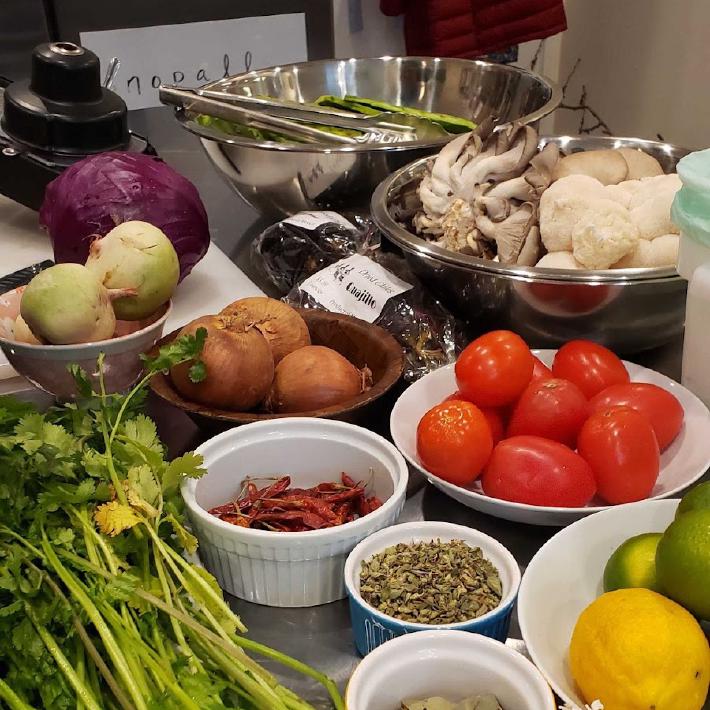 Facilities
The Alder Commons Kitchen is certified by both Multnomah County and the Oregon Department of Agriculture, which allows our Members to cook food on-site to be sold off-site. Though it is not a commercial kitchen, it is home to many commercial appliances and other cooking staple items including the following:
6 burner gas range stove and oven
NSF steel top tables for cooking and processing
Freezer
Fridge
Dishwasher and 3-basin wash sinks
Foundational cooking tools like pots, pans, knives, cutting boards, cookie pans, etc.
Other small appliances like blenders, standing mixer, instant pot, air fryer, and more!
Staple cooking ingredients like oils, vinegars, spices, legumes, grains, baking, etc.